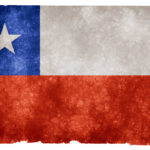 The Peruvian writer Mario Vargas Llosa expressed surprise as violent protests erupted in Chile. Vargas Llosa rightly points out that Chile has most successfully overcome underdevelopment in Latin America by lifting hundreds of thousands of people from poverty. By the same token, since Chile transitioned to democracy three decades ago democracy has been maintained. The […]
Continue Reading

→
THE AMERICAS REPORT

NANCY MENGES and

LUIS FLEISCHMAN, Editors

The Americas Report is the featured product of the Center for Security Policy's Menges Hemispheric Security Project. It features in-depth, original articles on subjects not regularly covered by the American press.

Search The Americas Report

An error has occurred, which probably means the feed is down. Try again later.